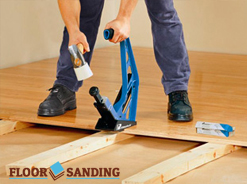 We offer professional fitting of laminate, parquet and vinyl floors in domestic and commercial estates. You can use our reliable floor fitting services to make your property, which is located in or near London, more attractive. The fitters who work in our company will mount the chosen type of planks, boards or coverings step by step, making sure they fit perfectly one next to another. We can guarantee you properly fitted floor coverings which will be used long time, if they are well maintained. Our team of professionals will replace the old flooring if you need this service and prepare the surface for fitting new one.
Reliable Floor Fitting
Our floor fitting includes these stages:
Measuring the area and estimating the quantity of materials which will be necessary
Moving furniture and items which can obstruct the fitting process
Removing old coverings from the floor, if there are any
Cleaning and preparation of the floor surface
Mounting the new floor: gluing or nailing the materials one by one
Cleaning the area
Moving the furniture and items to their places
After estimating the number of planks, boards or other coverings which will be needed, the fitters will supply them and start preparing the area. They will move all pieces of furniture and things form the floor area, which will be fitted. Then the fitters will remove the old and worn-out boards and planks from the floor if the customer needs replacing of the flooring.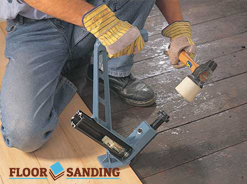 They will lay the new floor boards or planks one next to another to cover the whole area or room. Our employees can create the chosen by every customer design and layout of the floor coverings that he want. After gluing or nailing the floor, the fitters will move the furniture back. Our company's office is located in London where we provide our floor fitting services.
You can have your too damaged and worn-out flooring replaced with new or provide floor fitting in a new property. Our company operates in London and the neighbouring areas and offers excellent floor fitting seven days in the week. Our experts in the branch can consult you what type of floor materials are appropriate to be used to replace your old one. We will implement every project in line with the needs and demands of every customer so, you can be sure that the final result will be exactly what you have expected.