If you want your concrete or wood floor to have a shiny and smooth surface, you can use our professional floor polishing services. They are performed with the help of modern floor buffing machines, sand-screen discs and other devices. Our floor polishing services are perfect for removing scars, scratches and all kinds of defects. The polishing and sealing procedures will make every floor perfectly smooth and flawless. After our employees apply a finish over your floor, it will become resistant enough to everyday usage. If you need refreshing or improvement of your floor covering in your domestic or commercial estate, which is located in London, call us.
High-quality Floor Polishing
The floor polishing that our company provides includes these stages:
Putting signs which show that the area is under construction
Move all items out of the floor
Cleaning the floor area: wiping the dust and mopping the floor
Using buffing machines, to which are attached buffing pads
Special machines are used for polishing concrete floors
Replacing the buffing pads with new when they get dusty and dirty
Spray buffing and floor stripping procedures, if they are necessary
Final cleaning of the floor: wiping the dust from it and wet mopping the area which is polished
Applying floor finishes on the floor to make it more resistant
Floor stripping is a procedure which can return the colour of the floor and effectively remove deposits from its surface. Spray buffing and scrubbing will be applied if there are any scars, scratches and small dents on the floor. It will remove the dirt from the floor and apply a spray solution. After polishing the floor, our personnel will cover it with the proper type of finish to make it more durable. Use our trustworthy floor polishing services available in London to maintain your floor on the necessary good condition.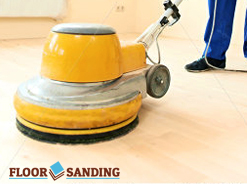 Whether you want to renovate your concrete or wooden floor, our floor polishing services can provide the desired effect. After cleaning the floor, our employees will apply the necessary procedures to remove the imperfections and return the colour of your flooring. They will finish the polishing using a sealant to cover its surface. The buffing and polishing process will be followed by cleaning of the area. After using our floor polishing services that are appropriate for residential and commercial properties, located in London, your floor will have very smooth surface. All scars, dents and scratches will vanish from it.